Kenya Relief PET Distribution April 2015 (5:44 video)
Super PET Distribution – Watch people arrive crawling, being carried, hopping on sticks…watch them leave with smiles on PETs…you made this happen, it's your payday, please watch!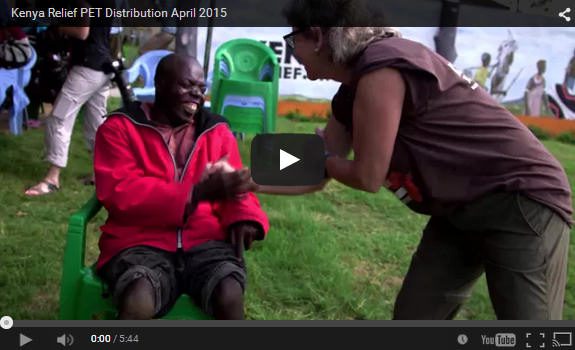 (full article)
TLC Team cheers arrival of 82 PETs from IN-DeMotte
…A short time after the container was unloaded, Bob received another phone call. This time Echo handed the phone to one of the Campus Team members who wanted to personally express thanks Bob and our PET family for blessing them with PET carts and for being willing to handle their container cargo, and then he led the group in a prayer of thanksgiving and praise. Bob got choked up as he shared with me how much that touched him. It was followed by a rousing group cheer for PET DeMotte–from halfway around the world! Bob so wishes that we all could have heard it!… (full article)
Orphan Voice delivers the Gift of Mobility to Mr. Ho in Vietnam
May 2015 Orphan Voice Newsletter Article:
PET carts help handicapped people in the Vietnamese countryside as much as trading a bicycle for a car would help us. In the picture, you can see Mr. Ho's trade: his old "wheelchair"–the white plastic chair fitted on wheels to his left; and his spanking new PET cart!
When Mr. Ho tried out his PET cart, he said: "It's so good, it's so good…. I'm so happy. I'm so happy. Thank you!'"
Sincerely,
Tony Brewer
Director
World Vision distributes 361 Gifts of Mobility
Over the past twelve months World Vision has shipped and distributed these consignments of PET carts to the following African countries.
49 PET carts to Eastern Congo
21 PET carts to Rwanda
42 PET carts to Chad
21 PET carts to Ghana
49 PET carts to Malawi
63 PET carts to Uganda
21 PET carts to Ghana
14 PET carts to Swaziland
91 PET carts to Zimbabwe
PETs sighted in Iringa, Tanzania
From Rev. Paul Harris from Easter Lutheran church in Eagan, MN, who has been doing missionary teaching of theology in Iringa, Tanzania, for 14 years:
Dear Friends,
When I was at Ilula for the inauguration of the Radio Furaha Repeater Station, I saw this man using a PET cart. He said it had made a great difference in his life and he wanted me to tell the donors that he was very grateful for the gift of the cart. He now has a small business he operates out of the back of his cart.
Yesterday coming back from the University I saw a man coming down a slight incline on a PET cart. He was letting it freewheel and the crank was really spinning. He was steering with the brake lever. Wish I could have got a video of that.
People at Neema said they now have a long backlog of requests for the carts. Ben Ray is planning a day of training on the use and repair of the cart and a celebration thanking God and the donors for making such a great difference in their lives.
Cheers and God bless from Iringa!
Paul
Jesus Es Real delivers Gifts of Mobility in Honduras (8:29 video)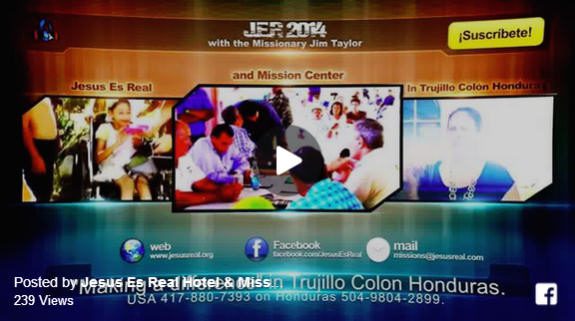 Point Hope Ghana thanks USNS Spearhead and Project Handclasp for delivery of 24 pallets of PET carts
From https://www.facebook.com/PointHopeGhana
Point Hope, Inc. and Point Hope Ghana would like to extend our warmest thanks and appreciation to the crew of USNS Spearhead and to the staff of Project Handclasp who delivered 24 pallets of Personal Energy Transportation (PET) carts in partnership with PET International to benefit disabled and vulnerable people in Ghana, West Africa. Because of this opportunity to work with Project Handclasp and USNS Spearhead, 154 adults and 14 children will have the gift of mobility and a sustainable future of hope. Your professionalism and courtesy with our NGO during the planning and delivery was highly valued.
US Embassy Ghana
Tis the season when many in Ghana make time to give. How do you assist others or civil society organizations?
We were pleased that USNS Spearhead delivered wheelchairs & medical supplies during a recent visit to Ghanaian NGOs under the U.S. Navy's Project Handclasp program. http://goo.gl/lsct2l