Merry Christmas & Happy New Year!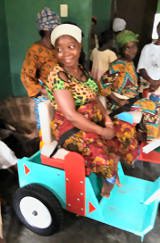 Mobility Worldwide needs your help. Our Mobility carts provide dignity, confidence and hope to those in need. Your past support is appreciated but we want to help more people. Help us improve lives by donating once again this Christmas season. Donate today! We need $30,000 by December 31st to ship 7,000 Mobility Carts this coming year. Your gift is tax deductible.
Jesus Es Real Mission Center distributes Mobility Carts in Honduras
Partnerships deliver gift of mobility to Thyotte
| | |
| --- | --- |
| Thyotte is 60 years old, and over the last 20 years he has lost both of his legs and a few of his fingers to different illnesses. | For the first time in 20 years, he did not have to drag his body through the dirt in Savanne du Bois to get around. |
(excerpted from THYOTTE'S HOME)
Asaita District Hospital in Ethiopia recieves Mobility Carts through MedShare partnership
(2:43 video)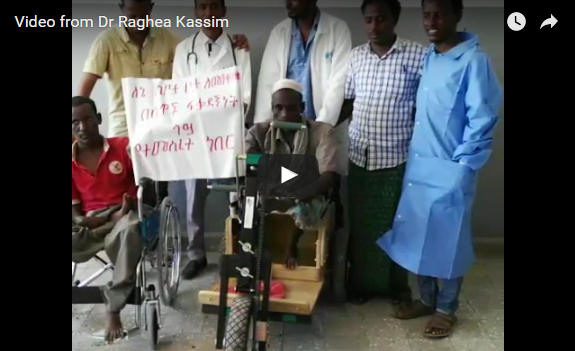 Hello Von, MedShare has just received these attached video & photos of the Mobility Carts in-use at Aysaita Hospital in Afar Region, Ethiopia! Also, these quotes:
"Your donation defiantly make a great difference in the lives of many sick children's and our mothers. I would like to say thank you. Words can't express how happy I am. Simply put: Thank you for caring about us! Gedda geye." -Dr. Kassim Ibrahim, Medical Director of Aysaita Hospitalm Ethiopia
"On behalf of Asaita District Hospital and especially on behalf of our patients and their families, thank you again for your kindness and generosity. Together we can make the dream for a world filled healthy and happy for everyone a reality!!" -Dr. Sualih Yeruf, Inpatient Cast Team Director and Medical Equipment Committee Head, Aysaita Hospitalm
Ethiopia
Thank you Mobility Worldwide for making another life-changing gift of mobility to the world's most needy!
AMANDA PANIAGUA | Shipments Manager