Peoria Christian Reformed Church members funded and assisted the assembly of 22 carts on August 4, 2017. These hand powered carts will give dignity and newfound joy to 22 recipients as they maneuver the roads unassisted. 
Thanks to many hands another milestone was reached – #2800!
THANK YOU  to the team who gave joy and brought life transforming changes into Haiti through the distribution of Mobility carts in February of 2017. Read a few of their stories and see who received the chance of mobility!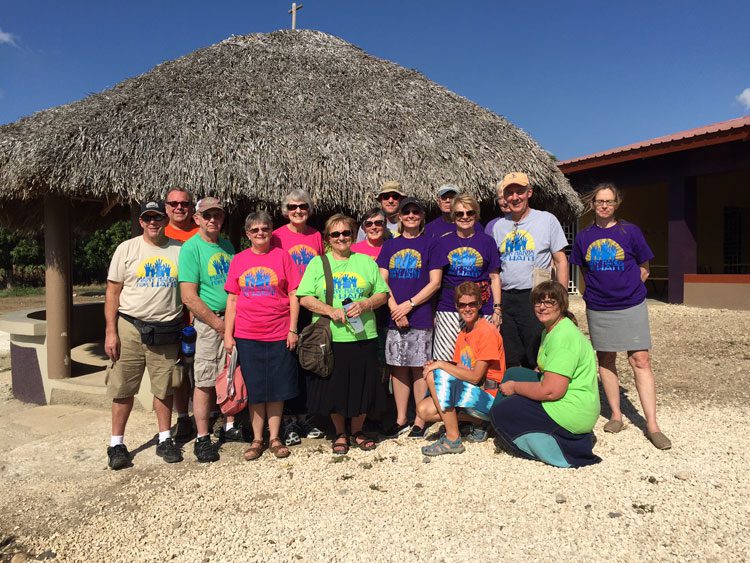 Who needs a Mobility Cart?
Millions of people in this world are in desperate need of mobility because of landmines, polio and other diseases, birth defects, and amputations.  It is a life-changing event to go from dragging oneself in the dirt and mud to having three wheels to go wherever one wants to go! For a donation under $300, we can build and ship one Mobility Cart.  The gift of a Mobility Cart is at no cost to the recipient….it is the Gift of Mobility.
Mobility Carts are sturdy hand-cranked vehicles given freely to the recipient.  The Mobility Cart is a wheelchair that goes where wheelchairs can't go! More than 60,000 Mobility Carts have been distributed worldwide. Watch for the blue/green carts produced by our volunteers in Leighton.