Donate online to the Tampa workshop
(credit card option available)
Thank You!
PET Tampa thanks the following organizations for their support:
Tampa Bay Steel
Sun City Center
Sawdust Engineers
Faith Baptist Church
South Tampa Fellowship
Idlewild Baptist Church
Hands on Tampa Bay
USF Medical Students
Tau Beta Pi of USF
USF BullsServe
USF Rotaract
Urban Young Life
Tampa Tech Key Club
Downtown
Rotary Club
New Tampa Noon Rotary Club
Our Brandon Web Design Company
KForce (Marketing Team)
Attention Groups
If your group is interested in volunteering at our workshop, we welcome you!
Group size is limited to a maximum of eight (8) people. You will need to schedule with us directly, and times are subject to availability on a first come, first served basis. Please be aware that you may be turned away if you have not confirmed your date with us. The workshop is small and can only accommodate a limited number of people. We hope that you understand.
You can contact the director to request your date in advance.
Tampa Bay Steel
"My name is Cordreanne Richardson and I have been with Tampa Bay Steel since 1994.
When I first walked in the door, I was struck by the underlying values of the organization – honesty, integrity and fair play in an industry where this is not commonplace.  I was thrilled when Mark Dillon asked me if I would like to take over as representative from Tampa Bay Steel to P.E.T.S.
P.E.T. is an acronym for the Portable Energy Transportation unit, a rugged wheelchair that is sent to the Third World countries to help people in need.  The recipients of the units are disabled or deformed primarily because of land mines or because of severe diseases.  In many cases, their family has rejected them.
Our company contributes steel and processed parts that are used to manufacture the PET Units.  In addition, we donate and help source the clothes and other needs that are shipped with the units.  Even during these difficult economic times, Tampa Bay Steel continues to provide resources to support the project.  This is a testament to the owners and management of Tampa Bay Steel:  they have not wavered from charity, which is one of the core values of Tampa Bay Steel.
Simply put, I am honored to be a part of the P.E.T. project and this organization as a whole. "
Rotary Club of New Tampa Noon
The Rotary Club of New Tampa Noon has been involved with PET Tampa (Personal Energy Transportation) for over two years.  Rotary is an international service organization whose primary objective is eradicating Polio.  We focus on service projects that are both local in our communities and abroad, with the motto "Service Above Self."
From the start, PET was a perfect project for our Rotary Club to focus on.  Our group has been involved in everything from sorting clothes, painting, building, welding, and packing the wheelchair like vehicles.  I love when Rotarians bring their family to the workshop, so not only are they helping, but they are showing their children what it means to serve and help others.  Additionally, the children receive service project hours that are needed for school.  It's really a win-win situation.
Our Rotary Club also has donated money, clothes, water jugs, toothbrushes and other toiletries, toys, empty pill bottles, and so many other things that are packed with the PET, as it finds its way across the world.  It is amazing how things are so insignificant to us, yet means so much to those in need.  In fact, it has been cited by Jeff Sukup, that the heavy duty staples that are used to seal the boxes are often used as fishing lures by its recipients!  How amazing that even the smallest item in the box is used.  Nothing is wasted.
I encourage you to come out and support PET by volunteering, donating, and letting others know that this project exists.  You can help change someone's entire life (and that of their family) by spending a little time and effort to help build a PET.
Lori E. Oxley
Past President, Rotary Club of New Tampa Noon
USF Bulls S.E.R.V.E.
USF Bulls S.E.R.V.E. (Students Engaged in Reflective Volunteer Experiences)is a part of the CLCE (Center for Leadership & Civic Engagement)  program at USF which provides the structure and resources to prepare students to become productive citizens in today's society. The Center fosters lifelong service and civic participation by engaging the University with its greater community through educational programs, workshops and conferences, and community service and service-learning opportunities. It serves as a resource for students, faculty, staff and the community.
PET Tampa is grateful to the students that have dedicated their time in the workshop.  There are many other local projects to choose from, including HOPE Lodge at Moffitt Cancer Center, Shriner's Hospital for Children, Trinity Cafe, and many more, so the choice of PET Tampa is greatly appreicated!
Young Life
Our Vision:  Every adolescent will have the opportunity to meet Jesus Christ and follow Him.
Our Mission:  Introducing adolescents to Jesus Christ and helping them grow in their faith.  We accomplish our mission by:
Praying for young people
Going where kids are
Building personal relationships with them
Winning the right to be heard
Providing experiences that are fun, adventurous and life-changing
Sharing our lives and the Good News of Jesus Christ with adolescents
Inviting them to personally respond to this Good News
Loving them regardless of their response
Nurturing kids so they might grow in their love for Jesus Christ and the knowledge of God's Word, and become people who can share their faith with others
Helping young people develop the skills, assets, and attitudes to reach their full God-given potential
Encouraging kids to live connected to the Body of Christ by being an active member of a local congregation
Working with a team of like-minded individuals – volunteers, committee members, donors, and staff
Nearly 100% of all donations to the Tampa workshop go directly to the recipients of Mobility Carts. A donation of just $300 pays for the materials needed to construct and pack one PET for shipping. Donating is easy! Just visit Contribute where you can print out a contribution form.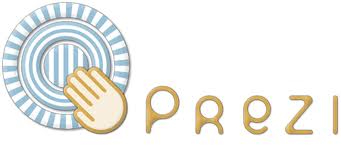 Watch our Prezi Presentation
(Select "More" for full screen option)