Report from Orphan Voice on PET cart delivery in Phu Ninh District, Vietnam
Hau's dreams were shattered in Saigon. While walking to work, a hit-and-run motorcycle driver struck him, leaving him crippled. Hau's Dad brought him back to the countryside.
For nearly two years Hau sat in a chair, sinking deeper into despair with each passing week.
The PET Ministry and CBN Worldreach provided him an arm-powered scooter that gives him even more freedom of movement! Take a look! Things are sure looking up!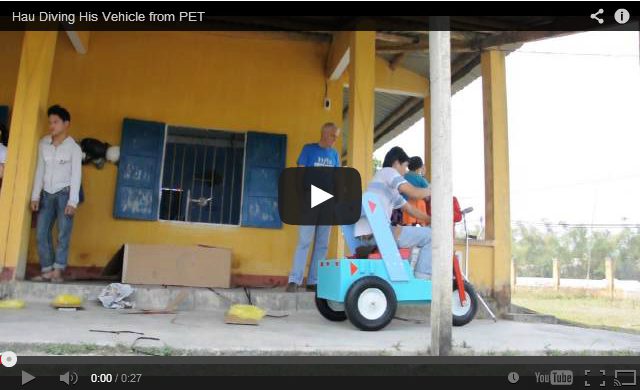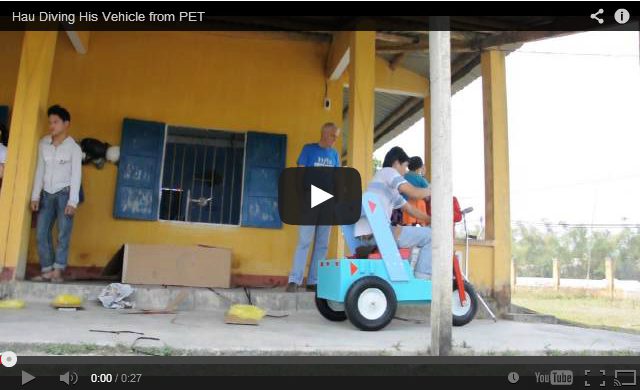 Volunteers with The World Race find PET recipients in Quiche, Guatemala
Jacob Lee Stewart, C Squad 3rd Gen gives a PET cart to a happy recipient at the Agape In Action (AIA) dorm in Quiche, Gautemala. The World Race put together 10 of these PETs and searched out those in need in the local town square and market. A picture is worth a thousand words!
AMANDA PANIAGUA
SHIPMENTS MANAGER | MEDSHARE
[And a 24 second video is worth at least a thousand words…]
PET Penney Farms donation reaches Senegal via U.S. Navy's Project Handclasp

"I came back from Dakar last night and I can confirm to you that all the 154 PET carts have arrived in Nioro Du Rip, Senegal.
"This is an opportunity for me to thank very warmly the U.S. Navy who accompanied us throughout all the process."
Dialla TOURE
Organization Ker Yaakaar
Combined PET cart donation reaches the disabled in Kenya
Last year a combined 100 PET carts were donated by PET East Jewett, NY PET Maine Lions, PET Leighton, IA and PET Holland, MI. 65 photos capture the day when many were distributed.
PET International would like to thank our distribution partner Kenya Relief who successfully imported and distributed this gift of mobility. We look forward to continuing our partnership in the future.
The Gift of Mobility from Twin Cities PET Affiliate reaches disabled man in Peru