Upworthy: Bechibila makes a difference with her Mobility Cart (2:14 video)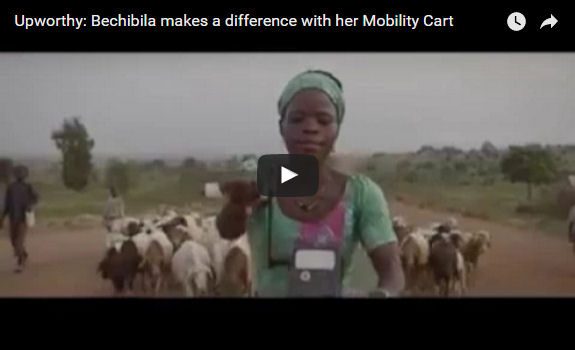 "Mobility Worldwide is a life-changer"
From https://www.facebook.com/onepassproductions/posts/1507288849305438:
Beautiful Nora! She and her husband live in rural Migori County, Kenya and have been married for 50 years this year!
<3
Nora struggled for many years because of a disability and how much it limited her movement. A few years back, she was given a mobility cart by Mobility Worldwide, and things changed drastically. She was able to start work again – she skillfully makes ropes from a plant that she can sell in the local market. And she gets there twice a week on her cart!
Mobility Worldwide is a life-changer. And we were lucky to be in Kenya to tell these stories of transformation.
---
Mobility Carts help disabled vote in Gbintiri, Ghana

Good morning. Please find below some of the distribution sites for your attention. I must confess that, we faced an unprecedented challenge in the 2016 consignment, particularly due to the fact that it was an election year. However, with the support of Point Hope International, we were able to overcome all the challenges.
The attached pictures are from the distribution in Gbintiri in the Northern region of Ghana. Gbintiri is one of the poorest parts of our country. Persons with disabilities in Gbintiri have little access to basic necessities of life. The donation of Mobility carts will enhance their livehood and enabled many to use the carts to go to the polling stations.
Thanks to Mobility Worldwide and all it's partners for making this possible. God richly bless you.
Mobility Cart recipients' songs of praise – New Life Center Zambia (1:08 video)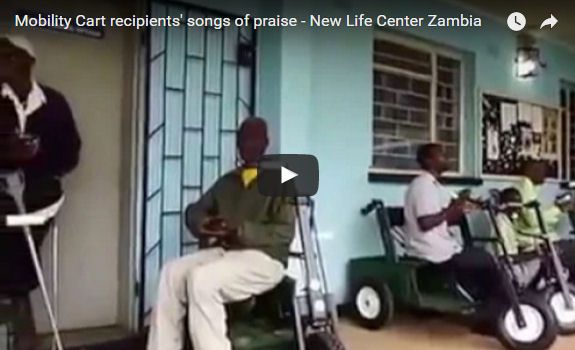 Ophan Voice distributes Penney Farms Mobility Carts in Vietnam: Duong Van Huong
( Male – 75 years old)
Address: Quang Xuan town, Quang Trach district, Quang Binh province
Health status: He was a wounded soldier, He has never received any
wheelchair before.
Benefit from cart: Doing housework for his wife and moving easily
His appreciation: "Awesome! I will remember Orphan Voice's help forever"