Philomena, empowered by Gift of Mobility
From Partners for Care:
"The greatest achievement of man is not material wealth creation…it is certainly not to enrich one's self rather to impart empowerment to thy fellow man…The impact created outlasts the energy and time invested." These are the words of Philomena, a beneficiary of a mobility cart. She uses it to sell her oranges. Thanks to Partners for Care and Mobility Worldwide
I can "walk" with this cart. (2:21 video)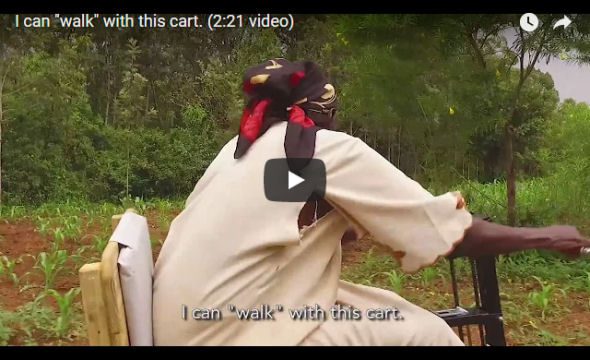 Enable more like Norah to "walk"!
Thanks to OnePass Productions!
Photos of Honduran Mobility Cart recipients
Thanks to AHMEN!
Before I got the Mobility Cart, my parents used to carry me (2:17 video)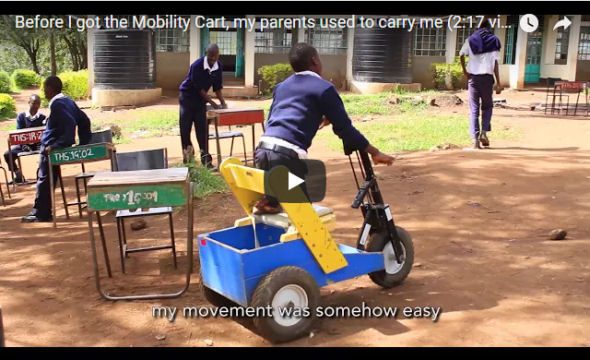 Help more students like Kennedy!
Thanks to ONEPASS Productions!
World Vision Exceeds 2000 Mobility Carts Distributed Worldwide
From Mobility Worldwide Shipments pages World Vision has distributed these numbers of Mobility Carts in recent years:
2013 440
2014 441
2015 798
2016 383
2017 528
Total 2,190
World Vision keeps track of numbers of pallets to each country:


(Typical shipments have 7 large or 10 small Carts on a pallet.)
At the 2017 Mobility Worldwide Annual Conference in Huntsville last week, Monica Maye Pitts, founder of MayeCreate, unveiled the new Mobility Worldwide Web site that she and her team created this year. Some excerpts from her presentation:
"We wanted to communicate how Mobility Worldwide reaches so many people and improves their lives, and make your Web site feel as impressive as the good work you do.
"In our design we didn't want to focus on the misfortunes of Cart recipients — we wanted instead to show the ways having a Cart improved their lives.
"We wanted an exciting website to draw visitors in and want to learn more, not feel obligated.
"We used quite a few modern design techniques to make the site feel like the outstanding international organization it is:

like a big slideshow, this also shows off your beautiful imagery and compels visitors with the smiling faces you aid all over the world
…
Mobile compatible on all kinds of screens"
(More on the site and Annual Conference in the next edition.)