Donate to Mobility Missouri – Columbia
by Check or Monthly Debit or Online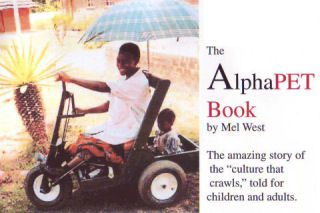 Our director emeritus and co-founder of PET has written a book to help tell the story of PET and those who need this rugged mobility device. The net proceeds will build and ship more PETs: adult & child crank and pull versions.The new book, "The AlphaPET Book," is off the press. It is written for both children and adults, with lots of color photos and stories.
---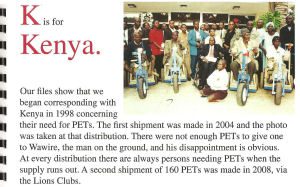 It is informative, educational, and will be highly useful for children's sermons, vacation church school, and general reading. Each letter of the alphabet has a page for adults and a brief wording & picture page for younger children. It will make an excellent gift book.
---
Post paid, the books are $16.00 for one, $14.00 each for two or more.
Stop in at the PET office and they are $13.00.
Make checks to PET MO-Columbia and write "AlphaPET book" in the memo line.
Order from PET MO-Columbia, 1908 Heriford, Columbia, MO 65202
---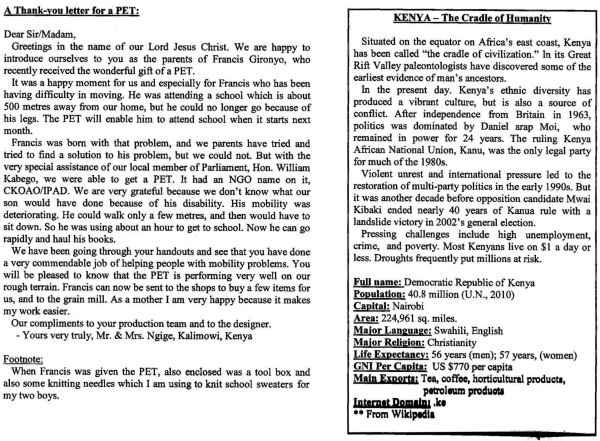 Links
Contact Mobility Missouri – Columbia
1908 Heriford Road
Columbia, MO 65202 USA
(573) 886-7877
Newsletter sign up: Email to us to start receiving our quarterly newsletter by email or postal. Begin learning how you can give rugged mobility around the world to those most in need.